Information Open House June 16 for Improvements on N-63 in Alvo Area
The Nebraska Department of Roads will hold an Information Open House June 16 regarding the proposed improvement of Nebraska Highway 63 (N-63), in Cass County, known as Alvo North. The open house will be held from 4:00-6:00 p.m. at the Alvo Fire Station – Fire Department and Rescue Squad Meeting Room, 135 Main Street, in Alvo.
The proposed project would begin just south of the northern corporate limits of the Village of Alvo, at mile marker (MM) 4.20, and extend north to MM 10.49, approximately 0.32 miles south of the Interstate 80 (I-80) and N-63 interchange. The planned construction would replace the existing asphalt pavement with doweled concrete pavement on a shifted alignment for approximately 6.29 miles, which would include 0.14 miles of shoulder work on N-63. The alignment of N-63 would be shifted to the west or east of the existing highway centerline at various locations along the project to minimize impacts to streams, wetlands, homes, and two cemeteries.
Construction could begin as early as spring of 2017 with completion by fall of 2018. The proposed project would be constructed in two phases and would require detouring N-63 traffic. A designated detour would be provided, utilizing U.S. Highway 34 (US-34), Nebraska Highway 50 (N-50), Nebraska Highway 66 (N-66), and I-80. Phase 1 would begin in spring of 2017 and take approximately one construction season. It is anticipated that work would begin on the south end, just north of Alvo, and extend to a point south of Church Road. The detour would be temporarily lifted during the winter of 2017 and put back in place in the spring of 2018 to begin work on Phase 2. Work would begin a point south of Church Road to the end of the project, just south of the I-80 Interchange, and would be complete by fall of 2018. During the 2018 construction season (Phase 2) the already completed south portion of the highway would be made available to localtraffic.
The proposed project would require the acquisition of additional property rights from adjacent landowners, which includes new right-of-way (ROW), permanent easements (PE), and temporary easements (TE), for construction throughout the project area. Access to adjacent properties would be maintained during construction, but may be limited at times due to phasing requirements.
Personnel from the Department of Roads will be available to answer questions, receive comments, and discuss any aspect of the proposed highway improvement project. Information regarding the project will be available after the meeting on the NDOR website at www.roads.nebraska.gov/projects/future-projects/by clicking on the
"Alvo North" link.
#NDOR#
Contact: Tom Goodbarn, District 1 Engineer, Lincoln, (402) 471-0850
The Eagle Farmers Market is now open Thursdays 4 to 6:30PM in the Eagle community park. New vendor applications can be obtained from the Eagle grocery or Trisha at This email address is being protected from spambots. You need JavaScript enabled to view it..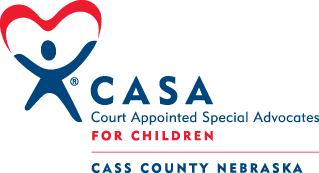 Cass Court Appointed Special Advocates (CASA) is currently recruiting CASA advocates to speak up for the best interest of abused and neglected children in Cass County. The next training session is scheduled to begin July 24 and will run for five weeks. The training consists of 15 hours of online training and 15 hours of in-person training. We are also seeking male volunteers for this class as over 60% of our CASA children are males. If you are interested, please contact Debbie Green at (402) 296-9521; email This email address is being protected from spambots. You need JavaScript enabled to view it. or if you would like to learn more information about our program, please visit www.casscasa.org
​ ​Debbie Green,Volunteer Coordinator, Cass County CASA


Still adequate moisture in the whole state - much better than a year ago. HERE for the rest of the country; click the image for Nebraska details.
Sun hours are about at the maximum for this year.

| | | | | |
| --- | --- | --- | --- | --- |
| Date | Sunrise | Sunset | Sun hours | Days until summer |
| Wed, Jun 08 | 05:54 AM | 08:56 PM | 15:02 | 12 |
| Thu, Jun 09 | 05:54 AM | 08:56 PM | 15:02 | 11 |
| Fri, Jun 10 | 05:53 AM | 08:57 PM | 15:04 | 10 |
| Sat, Jun 11 | 05:53 AM | 08:57 PM | 15:04 | 9 |
| Sun, Jun 12 | 05:53 AM | 08:58 PM | 15:05 | 8 |
| Mon, Jun 13 | 05:53 AM | 08:58 PM | 15:05 | 7 |
| Tue, Jun 14 | 05:53 AM | 08:59 PM | 15:06 | 6 |
First Quarter on June 12, 2016 at 3:10 a.m. (local daylight time)
Some history is good, some is funny, and some is bad - check it out.

June 8th, 1869 - Ives W. McGaffey received a patent for the suction vacuum cleaner.
"I'm not going to vacuum until Sears makes one you can ride on." - Roseanne Barr
June 9th, 2011 - The world's first artificial organ transplant was performed. It was an artificial windpipe coated with stem cells.

"It is infinitely better to transplant a heart than to bury it to be devoured by worms."
― Christiaan Barnard

June 10th, 1948 - Public release that Chuck Yeager exceeded the speed of sound in the Bell XS-1. (It actually happened on October 14th, 1947.)

"If you can walk away from a landing, it's a good landing. If you can use the airplane the next day, it's an outstanding landing." - Chuck Yeager

June 11th, 1895 - Charles E. Duryea received the first US patent granted to an American inventor for a gasoline-driven automobile.

"It is more fun to drive a slow car fast than a fast car slow." - Unknown

June 12th, 1963 - Civil rights leader Medgar Evers was fatally shot in front of his home in Jackson, MS.
"You can kill a man, but you can't kill an idea." - Medgar Evers

1967 - State laws which prohibited interracial marriages were ruled unconstitutional by the U.S. Supreme Court.
"Claiming that someone else's marraige is against your religion is like being angry at someone eating a doughnut because you're on a diet." - Unknown

June 13th, 1866 - The 14th Amendment to the U.S. Constitution was passed by the U.S. Congress. It was ratified on July 9, 1868. The amendment was designed to grant citizenship to and protect the civil liberties of recently freed slaves. It did this by prohibiting states from denying or abridging the privileges or immunities of citizens of the United States, depriving any person of his life, liberty, or property without due process of law, or denying to any person within their jurisdiction the equal protection of the laws.

"The nativism behind the push to repeal or amend the Fourteenth is ugly and obvious." - Eric Liu

June 14th, 1775 - The Continental Army was founded by the Second Continental Congress for purposes of common defense. This event is considered to be the birth of the United States Army. On June 15, George Washington was appointed commander-in-chief.
"With regard to discipline, I may safely say that no such thing existed in the Continental Army." - Baron Friedrich Wilhelm von Steuben

1777 - The Continental Congress in Philadelphia adopted the "Stars and Stripes" as the national flag of the United States. The Flag Resolution stated "Resolved: that the flag of the United States be made of thirteen stripes, alternate red and white; that the union be thirteen stars, white in a blue field, representing a new Constellation." On May 20, 1916, President Woodrow Wilson officially proclaimed June 14 "Flag Day" as a commemoration of the "Stars and Stripes.
"It is the flag just as much of the man who was naturalized yesterday as of the men whose people have been here many generations. - Henry Cabot Lodge

1990 - The Supreme Court upheld police checkpoints that are used to examine drivers for signs of intoxication.
"Drinking and driving: there are stupider things, but it's a very short list." - Author unknown

Texting while driving results in longer response times than even drunken driving. While an unimpaired driver can respond quickly to changes in traffic and begin braking within half a second, a legally drunk driver needs four additional feet to begin braking—and a driver who's texting needs 70. - Virginia Tech Transportation Institute
Supported in part by Cass County Tourism -