Information Open House June 16 for Improvements on N-63 in Alvo Area
The Nebraska Department of Roads will hold an Information Open House June 16 regarding the proposed improvement of Nebraska Highway 63 (N-63), in Cass County, known as Alvo North. The open house will be held from 4:00-6:00 p.m. at the Alvo Fire Station – Fire Department and Rescue Squad Meeting Room, 135 Main Street, in Alvo.
The proposed project would begin just south of the northern corporate limits of the Village of Alvo, at mile marker (MM) 4.20, and extend north to MM 10.49, approximately 0.32 miles south of the Interstate 80 (I-80) and N-63 interchange. The planned construction would replace the existing asphalt pavement with doweled concrete pavement on a shifted alignment for approximately 6.29 miles, which would include 0.14 miles of shoulder work on N-63. The alignment of N-63 would be shifted to the west or east of the existing highway centerline at various locations along the project to minimize impacts to streams, wetlands, homes, and twocemeteries.
Construction could begin as early as spring of 2017 with completion by fall of 2018. The proposed project would be constructed in two phases and would require detouring N-63 traffic. A designated detour would be provided, utilizing U.S. Highway 34 (US-34), Nebraska Highway 50 (N-50), Nebraska Highway 66 (N-66), and I-80. Phase 1 would begin in spring of 2017 and take approximately one construction season. It is anticipated that work would begin on the south end, just north of Alvo, and extend to a point south of Church Road. The detour would be temporarily lifted during the winter of 2017 and put back in place in the spring of 2018 to begin work on Phase 2. Work would begin a point south of Church Road to the end of the project, just south of the I-80 Interchange, and would be complete by fall of 2018. During the 2018 construction season (Phase 2) the already completed south portion of the highway would be made available to localtraffic.
The proposed project would require the acquisition of additional property rights from adjacent landowners, which includes new right-of-way (ROW), permanent easements (PE), and temporary easements (TE), for construction throughout the project area. Access to adjacent properties would be maintained during construction, but may be limited at times due to phasing requirements.
Personnel from the Department of Roads will be available to answer questions, receive comments, and discuss any aspect of the proposed highway improvement project. Information regarding the project will be available after the meeting on the NDOR website at www.roads.nebraska.gov/projects/future-projects/by clicking on the
"Alvo North" link.
#NDOR#
Contact: Tom Goodbarn, District 1 Engineer, Lincoln, (402) 471-0850
Eagle Farmers Market opens

Thursday, June 2nd

from

4 to 6:30

in the Eagle community park. New vendor applications can be obtained from the Eagle grocery or Trisha at

This email address is being protected from spambots. You need JavaScript enabled to view it.

.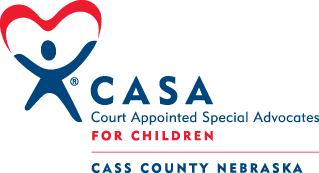 Cass Court Appointed Special Advocates (CASA) is currently recruiting CASA advocates to speak up for the best interest of abused and neglected children in Cass County. The next training session is scheduled to begin July 24 and will run for five weeks. The training consists of 15 hours of online training and 15 hours of in-person training. We are also seeking male volunteers for this class as over 60% of our CASA children are males. If you are interested, please contact Debbie Green at (402) 296-9521; email This email address is being protected from spambots. You need JavaScript enabled to view it. or if you would like to learn more information about our program, please visit www.casscasa.org
​ ​Debbie Green,Volunteer Coordinator, Cass County CASA
Life is still good from the dry soil standpoint. Click on the image for details and HERE for the US page.

Sunlight Hours
| | | | | |
| --- | --- | --- | --- | --- |
| Date | Sunrise | Sunset | Sun hours | Days until summer |
| Wed, Jun 01 | 05:56 AM | 08:51 PM | 14:55 | 19 |
| Thu, Jun 02 | 05:55 AM | 08:52 PM | 14:57 | 18 |
| Fri, Jun 03 | 05:55 AM | 08:53 PM | 14:58 | 17 |
| Sat, Jun 04 | 05:55 AM | 08:53 PM | 14:58 | 16 |
| Sun, Jun 05 | 05:54 AM | 08:54 PM | 15:00 | 15 |
| Mon, Jun 06 | 05:54 AM | 08:55 PM | 15:01 | 14 |
| Tue, Jun 07 | 05:54 AM | 08:55 PM | 15:01 | 13 |
New moon @ 10:00 PM on Saturday night
Thanks to On This Day for the historical tidbits ---

June 1st, 1896 - In Paris, France, the first recorded automobile theft occurred. The Peugeot of Baron de Zuylen de Nyevelt was stolen by his mechanic.
1944 - Siesta was abolished by the government of Mexico.

"Thinking very often resembles napping, but the intent is different." - Stephanie Plum

June 2nd, 1924 - All American Indians were granted US citizenship by Congress.

"The right of every American to first-class citizenship is the most important issue of our time." - Jackie Robinson

June 3rd, 1959 - The first class graduated from the Air Force Academy in Colorado Springs, CO.

"Aviation is fine as a sport. But as an instrument of war, it is worthless." - General Ferdinand Foch

June 4th, 1986 - The California Supreme Court approved a law "Proposition 51" that limited the liability of manufacturers and other wealthy defendants. It was known as the "deep pockets law."

June 5th, 1752 - Benjamin Franklin flew a kite for the first time to demonstrate that lightning was a form of electricity.
"Dangerous, therefore, is it to take shelter under a tree, during a thunder-gust. It has been fatal to many, both men and beasts." - Benjamin Franklin
June 6th, 1944 - The D-Day invasion of Europe took place on the beaches of Normandy, France. 400,000 Allied American, British and Canadian troops were involved.

2005 - The United States Supreme Court ruled that federal authorities could prosecute sick people who smoke marijuana on doctor's orders. The ruling concluded that state medical marijuana laws did not protect uses from the federal ban on the drug.
Every 19 minutes, someone dies of a prescription drug overdose. It doesn't happen with marijuana." - Dr. Sanjay Gupta, MD

June 7th, 1981 - Israeli F-16 fighter-bombers destroyed Iraq's only nuclear reactor

"Well, you know what? Boys will be boys." - President Reagan, on learning about the attack.

"Our landings in the Cherbourg-Havre area have failed to gain a satisfactory foothold and I have withdrawn the troops. My decision to attack at this time and place was based upon the best information available. The troops, the air and the Navy did all that bravery and devotion to duty could do. If any blame or fault attaches to the attempt it is mine alone." - General Eisenhower's letter if the landings had failed.

Supported in part by Cass County Tourism -